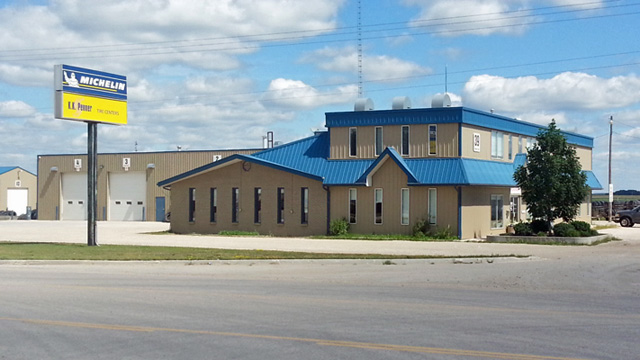 K.K. Penner Tire Centers Inc. carries a large selection of tires in many configurations and sizes including wheel barrow, passenger, medium truck, farm or earthmover. Our knowledgeable sales staff will be able to help find a tire best suited for you.

MICHELIN brand tires are engineered to give you and those around you the freedom to drive with confidence.

BFGoodrich tires are designed for the driver who puts high performance first, regardless if you are on the street, track or off-road.
UNIROYAL is an affordable brand of tires with a great selection of reliable products making it attractive for you.

Bridgestone: Tires that are rigorously engineered to perform their best when you need them most.

Firestone: From stop-start traffic jams to long stretches of open road, experience a smooth and comfortable ride with Firestone tires.

Toyo: Whether you plan on racing down a world-class track or driving down the highway, Toyo Tires applies leading edge technology, innovation and testing to every tire developed including yours.
Michelin Promise Plan
We want you to be 100% satisfied with your MICHELIN® passenger or light truck replacement tires so they are backed by the Michelin Promise Plan.